News
SABIO-RK Training Event
04-06-2017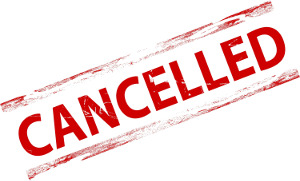 SABIO-RK Introduction and Hands-on Training
Wednesday, May 31st, 2017 in Heidelberg



Target audience:
People interested in systems biology or biochemistry

Learning goals:
- Introduction to the biochemical reaction kinetics database SABIO-RK
- Learning and working with the tools of the database

Hands-on training:
- SABIO-RK web interface
- Export functionalities
- SABIO-RK web services

Prerequisites:
- Basic knowledge and interest in biochemistry or enzymology
- It is recommended to bring your own laptop


The participation is free of charge but registration is required until May 24th.
Please send an email to: maja.rey@h-its.org
Certificate of attendance can be issued.


SABIO-RK in BKMS-react
02-21-2017
As of January 2017 SABIO-RK reactions are added in the biochemical reaction database BKMS-react.

BKMS-react is an integrated and nonredundant biochemical reaction database containing known enzyme-catalyzed and spontaneous reactions. Biochemical reactions collected from BRENDA, KEGG, MetaCyc and SABIO-RK were matched and integrated by aligning substrates and products.
Please evaluate SABIO-RK!
01-22-2017
SABIO-RK is part of the German Network for Bioinformatics Infrastructure de.NBI which provides comprehensive first-class bioinformatics services to users in life sciences research, industry and medicine.
In order to improve our SABIO-RK services as well as de.NBI services in general, we offer the possibility to provide user feedback.

Please go to the SABIO-RK evaluation page!

The submitted information will be stored and handled anonymously.
SABIO-RK mailing list
07-21-2016
Please join the SABIO-RK Google Groups mailing list for getting SABIO-RK news or contacting us, along with other users available at groups.google.com/d/forum/sabio-rk.
SABIO-RK at ICSB2016
07-13-2016
COMBINE - de.NBI Tutorial: Modelling and Simulation Tools in Systems Biology





Dates: Friday, September 16th, 2016
(8:30 - 13:30)

Location: Barcelona, Spain

Hosted by: HITS - Heidelberg Institute for Theoretical Studies

Website: http://co.mbine.org/events/tutorial2016

This tutorial workshop is a satellite of the 17th International Conference on Systems Biology (ICSB). Participants will learn how to set up computer models of biological systems (e.g. metabolic or signalling networks) using experimental kinetic data and how to simulate them in different systems biology platforms. Hands-on sessions, lectures and software demonstrations will be included, providing attendees with the necessary skills to access experimental kinetics data from available resources, to assemble computer models with these data, and finally to simulate the generated models using simulation tools. Also handling and exchange of biological models based on existing community standards will be demonstrated along with the basic principles of the underlying standard formats.

The topics will include:
- Model setup using different software tools and systems biology platforms
- Using experimental data for setting up quantitative models
- Parameter estimation, optimization and model fitting
- Simulation, analysis and visualization of biochemical models
- Database supported modelling: integrated data management and model databases
- Community standards and formats for systems biology models
cy3sabiork - new Cytoscape app
06-29-2016
cy3sabiork - an app for querying and visualization of kinetic data from SABIO-RK in Cytoscape

cy3sabiork is a Cytoscape 3 app for accessing kinetic information from SABIO-RK via the RESTful web services.

cy3sabiork creates an intuitive visualization of kinetic entries as a species-reaction-kinetics graph, which reflects the reaction-centered approach of SABIO-RK. Kinetic entries can be imported in SBML format from either the SABIO-RK web interface or via web services queries.

A SABIO-RK web services client is now implemented in Cytoscape and available from the Cytoscape app store at http://apps.cytoscape.org/apps/cy3sabiork. The source code is available at https://github.com/matthiaskoenig/cy3sabiork/.

cy3sabiork was developed by Matthias König.